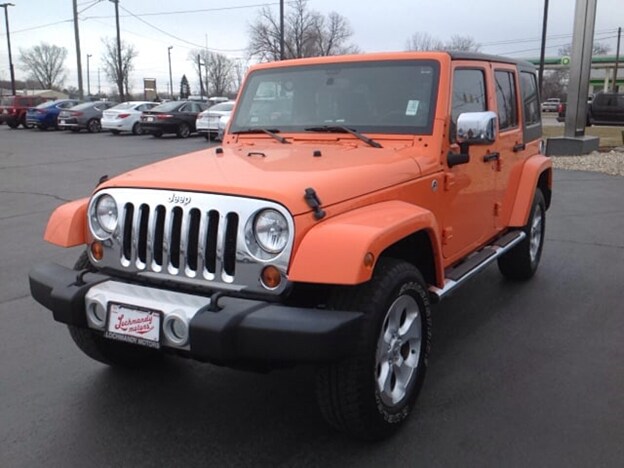 2013 Jeep Wrangler Unlimited
14 Best Used Vehicles To Buy In 2018
By: Lochmandy Motors
Just because you're buying a used vehicle doesn't mean you'll settle for something that will
only last a few months. You want a quality vehicle that you can depend on for many years to
come - and that fits your budget.
So what vehicles offer the best deals? CarGurus recently announced the Best Used Car Awards
for 2018. They looked at how valuable the vehicles will be over the next 12 years, as well as
driver reviews, professional test drive reviews and availability.
Here are 14 vehicles that made the list that you can get right here in Elkhart County at
Lochmandy Motors.
CARS:
2011-2015 Chevrolet Cruze
2013-2018 Nissan Altima
2011-2018 Dodge Charger
2014-2018 Chevrolet Impala
2010-2016 Buick LaCrosse
SUVS:
2007-2017 Jeep Wrangler
2014-2018 Jeep Cherokee
2007-2017 Jeep Wrangler Unlimited
2011-2018 Jeep Grand Cherokee
2010-2017 Chevrolet Equinox
2009-2017 Chevrolet Traverse
2007-20016 GMC Acadia
PICKUP TRUCKS:
2009-2014 Ford F-150
2014-2018 Chevrolet Silverado
LOCHMANDY MOTORS IS YOUR HOME FOR GREAT USED VEHICLES AT
AND SCHEDULE 
YOUR TEST-DRIVE TODAY.