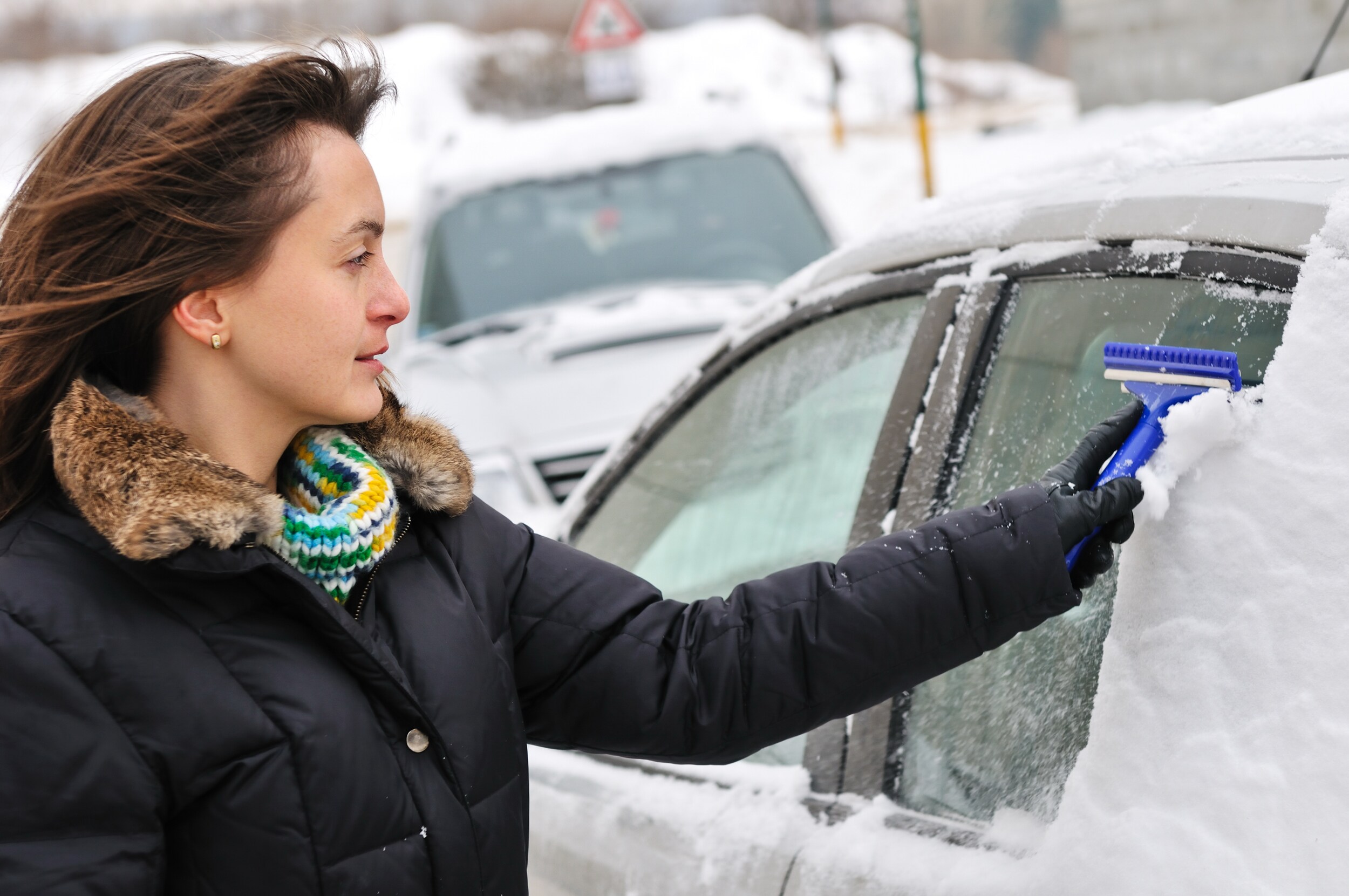 For most motorists, winter weather means a dirty car. Sand, road salt, and mud accumulate on the car's bodywork and undercarriage so quickly and so often that it hardly seems worth washing it off.
Don't relax your vigilance. This is about more than having a nice looking vehicle – it's about having a vehicle at all! If ignored, that road salt can eat away at your vehicle's body, suspension, and other vital components. Here are some tips to protect your vehicle through these brutal winter conditions:
Find a Good Carwash
Wash your car every week or two. There are several options for washing your car to fit your schedule and preference:
1. Automated car wash: Check with the local drive-through car washes to see how often they clean or replace the rotating brushes and cloths. Small abrasive particles can become embedded in the bristles and cloth strips, and these can scratch your paint and make the vehicle even more subject to rust. If a car wash does not clean or replace them often or at all, find another one. Also check for locations that offer unlimited wash packages for a low monthly rate.
2. Drive-in car wash bays: This option does require you to wash the vehicle using the tools provided in the wash, but allows you to scrub and rinse areas that a drive-through car wash doesn't reach. Use the power sprayer to wash deposits from under the vehicle, in the wheel wells, and from highly exposed areas like the grill.
3. Hand washing: You may want to wait for a relatively warm day for this one. Although more labor intensive, you can hand-wash your vehicle at home and avoid any unnecessary damage. Use a five-gallon bucket filled with warm water and car wash detergent. Spray the vehicle and scrub with a clean sponge or wash mitt, rinse and scrub again. Rinse off thoroughly and dry it off using a microfiber or other clean, soft cloth.
Wax after Washing
Applying wax after washing your vehicle will help protect it corrosion and abrasion. Luckily, you only need to wax it every few months rather than every time you get a car wash.
Prevention for Next Winter
Before next winter arrives, thoroughly wash and wax your vehicles to prevent as much damage as possible throughout those frigid months, and keep to a regular schedule for washing off salt and sand.
At Lochmandy Motors, in Elkhart, Indiana, we make it easy for customers to keep their vehicles clean year-round. All customers who purchase a vehicle from us receive free car washes for the life of the vehicle. Service customers get a free car wash at the end of every service. For more information about our services, contact us at (866) 980-3609.